We are your reliable partner for all services in forwarding, transport and logistics.
We operate in an internationally oriented and constantly growing network with a focus on imports and exports by sea freight, air freight or rail freight to the Far East.
Our activities are oriented to the high requirements of our customers.
Our catalogue of services using the example of
Hansaspeed offers you safety and control along the supply chain on your transport to and from Asia. We combine reasonable freight rates, flexibility and adherence to delivery dates.
Due to a thorough and qualified documentation in Hamburg, the final disposition is guaranteed to be on schedule. The documentation helps to avoid unnecessary storage charges and stall money.
Hansaspeed releases you from A to Z through a comprehensive service. We convince by using expertise: Be it professional classification of tariffs, collective customs declaration or the administration of bonded warehouses.
Flexible concepts in the field of warehouse and outbound logistics: A direct shipping from the port in Hamburg? Complex solutions within the scope of our warehousing? Hansaspeed ensures on schedule handling.
Our partners are present in the most important ports and manufacturing regions in Asia. This ensures an ideal flow of information to your suppliers and trading partners. Hansaspeed monitors the timely completion of your goods.
We organize necessary pre-carriage with you and discuss several sea freight options to best meet your requirements.
You can benefit from over 30 years of experience with the relation Far East, when placing corresponding shipment entries through appropriate carriers.
One of our core competencies is the transaction of your clearance formalities. We cooperate successfully with border and inland customs agencies.
The rating of your imported goods is based on a recent customs software. A qualified rating of your products is of crucial importance. With our knowledge we are at hand with help and advice for you.
In the context of collective customs declarations we can offer you an all around service, which ranges from data input to a monthly final check of all single data to a collective customs declaration at the general customs office.
The entire organisation takes place comprehensibly and central from experienced hands.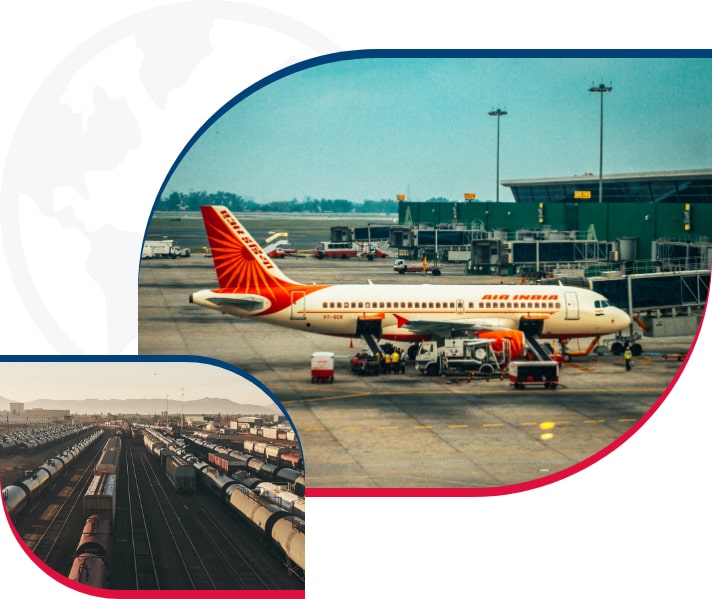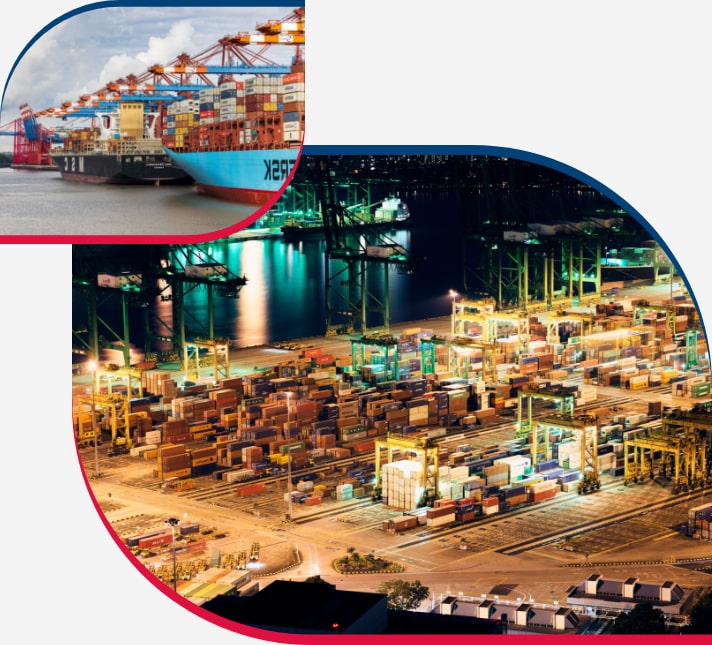 In the context of order monitoring, Hansaspeed requests all relevant import documents for your consignment in due time.
Furthermore, our employees check all shipping documents for accuracy and completeness upon receipt. We request missing import licences or monitoring documents at specific institutions, where applicable.
Hansaspeed takes care of all relevant agreements with port operations.
Transparency and forward thinking service round off
our cooperation.
Your interest is our interest.
We offer various solutions in the field of warehouse and outbound logistics.
f you choose a direct shipment from Hamburg port, we arrange appropriate traffic carriers in coordination with you. We also take care of the booking, monitor the shipping and ensure on schedule handling. Alternatively, we transport your goods to our transshipment warehouses. There, we unload your container, prepare an unloading report and compare budget figures with actual figures.
Our service also comprises article sorting, sampling and quality management if requested. On top of that, we warehouse your goods and supervise your inventory.
We take care of all further procedures up to the unloading of the goods on call order
and the delivery of FTL (full truck load).
Your requirements, our know-how.
"Your requirements, our know-how"